The Mongol-American Cultural Association

Celebrates

The 25th Annual Chinggis Khan Memorial Ceremony
Detailed Program Available Now!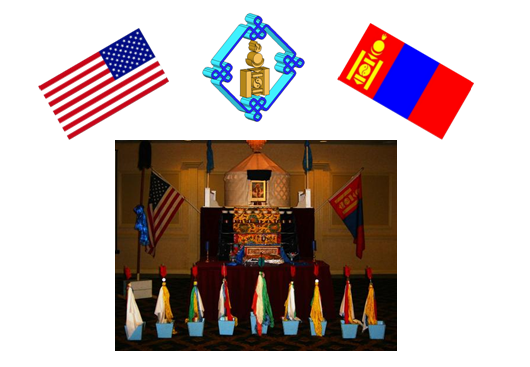 Saturday, November 10, 2012 at 1:00 PM
Princeton Marriott at Forrestal Hotel, Princeton, New Jersey

DETAILED PROGRAM TO BE POSTED SOON
SUGGESTED DONATION ($25 Adults, $10 Students)
LIMITED SEATS SO RESERVE YOURS NOW
When reviewing your donation, make sure to click on "Number of adults and children in party" to let us know how many people are in your group!
Program includes Mongolian music performances and a Mongolian–American cuisine reception in honor of the performers

The Marriott will hold a block of rooms at a special rate of $109.00 until October 26th, 2012 (call 1-609-452-7800 and ask for the Mongol-American Cultural Association rate).